Fancy Christmas Gift Boxes
Ⅰ. All kinds of gift boxes from Green Color Printing
As one of the most reliable and reputable custom packaging manufacturers, Green Printing provides a variety of sizes of gift boxes and a variety of custom packaging solutions to meet your specific needs. Our custom packaging boxes are durable and reusable. We provide luxurious materials and full-colour custom printed paper packaging boxes. Cartons and every box produced by printing manufacturers are made of recyclable materials, and personalized packaging boxes allow you to show off your brand while attracting customers.
Ⅱ. Application of festival gift box
Close to holidays, the circle of friends has begun to show pictures, the holiday gifts that everyone bought, company benefits, etc., are very lively and innovative. No matter the holiday, it is a time for major businesses to compete and design. It can be called a display of holiday gift box packaging. In a large-scale show field of ability, the color matching design of the holiday gift box packaging is the focus.

Regardless of the mediocre packaging design of the holiday gift box, the color palette uses a large area of yellow-orange, and black is used as the embellishment. There is no big feature in the use of colors. But in festive gift boxes are a limited edition blind box, the dolls in each box are different, and a trendy eco-friendly bag is also included. Although the holiday gift box packaging design is fashionable, the packaging's colour and overall planning are more attractive.

Ⅲ. Christmas surprise box adds a festive atmosphere

The annual Christmas is coming. I believe many people will buy a holiday gift for themselves or their partners during Christmas. In addition to comforting their daily hard work, they can also add a surprise and create a joyful holiday atmosphere. I believe some people are beginning to get tired of traditional gifts such as chocolate and Christmas hats. White is the eternal theme of Christmas. When Christmas comes, you might as well send a Christmas surprise box to add different surprises.

Fashionable and beautiful appearance is the constant pursuit of people, and the fancy Christmas gift box adopts a variety of simple and fresh design styles as a whole. It also presents a fashionable beauty, which fits the aesthetics of modern young people. Looking at the exquisite Christmas gift box, does it move you? I believe that as a Christmas gift, whether it is a stylish and elegant appearance or an outstanding comprehensive experience, the exquisite Christmas gift box can add a festive atmosphere and bring more different surprises. Green Color Printing, as one of the most reliable custom packaging manufacturers in China, can provide Christmas gift boxes wholesale.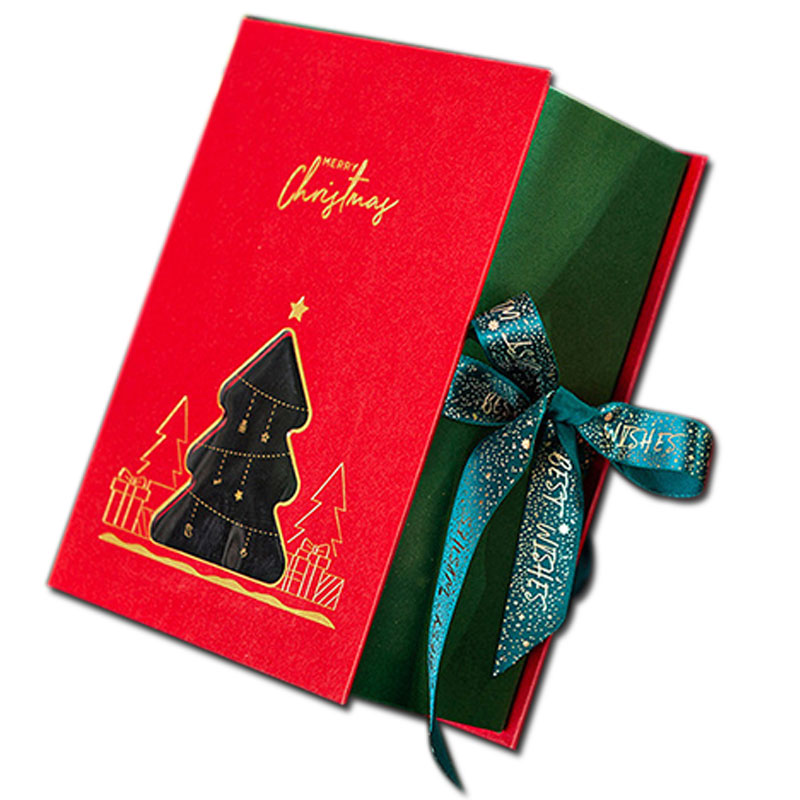 Ⅳ. The fancy Christmas gift box adds extra value to the product

Christmas limited edition packaging design can add extra value to the product, and some unique designs may become collectables. Many brands will design special Christmas-themed packaging every Christmas because holiday gift box packaging can establish an emotional connection with consumers. It reminds people to open gifts under the Christmas tree. When consumers see special holiday packaging every year, their emotional connection with the product will solidify, and they are more inclined to buy back the product.
More Article